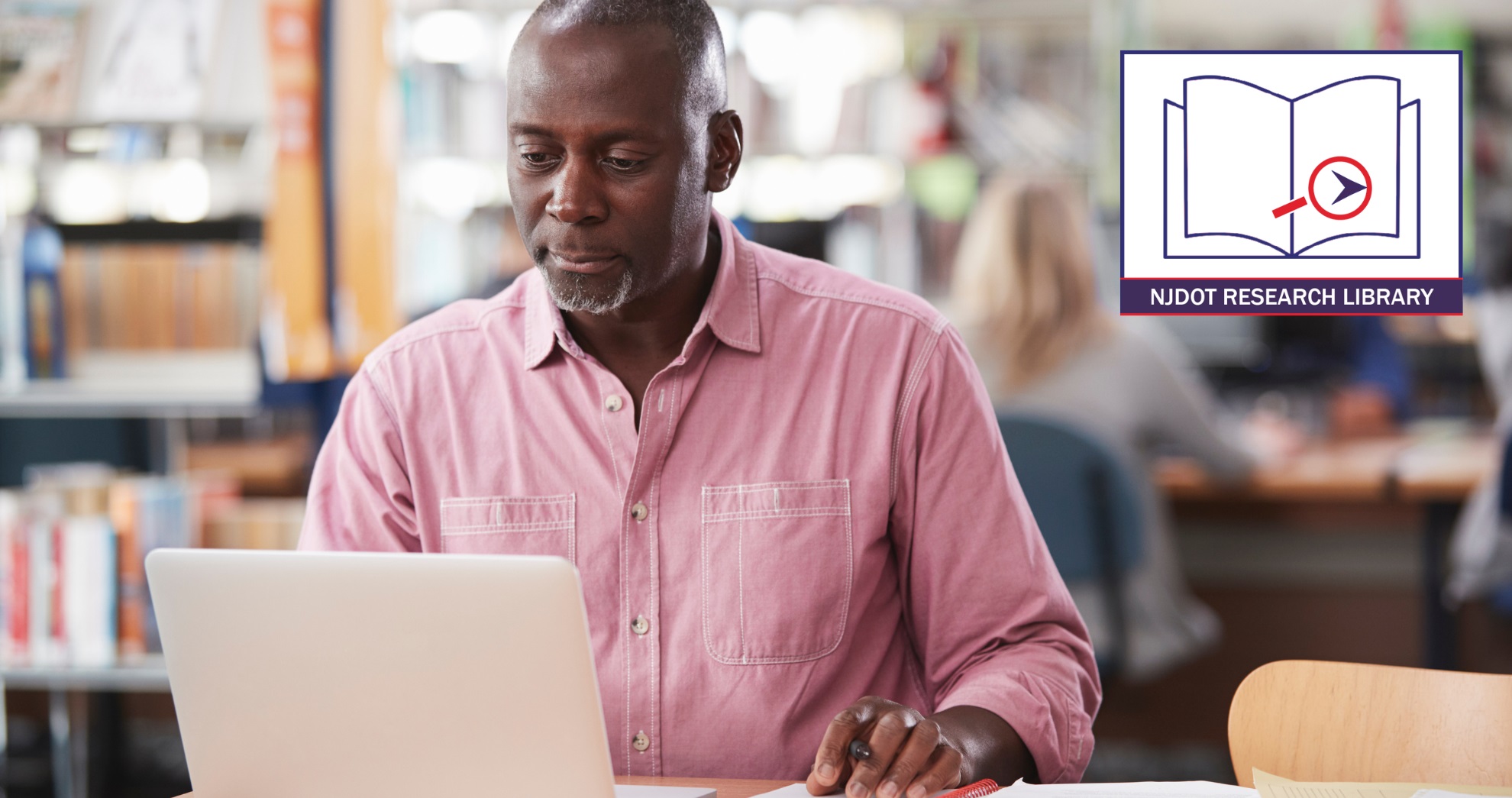 The NJDOT Research Library operates as a branch of the New Jersey State Library. Opened in 1962 as part of the Bureau of Research, of which it is still a part, the library is funded through the Federal Highway Administration (FHWA)'s State Planning and Research Program. The library provides efficient access to information related to all aspects of transportation.
The NJDOT Research Library provides reference and referral services to NJDOT employees at the NJDOT headquarters building and throughout the state, New Jersey state government employees, and members of the general public. Materials may be used onsite or, for state government employees, by loan. Library services are available in full to New Jersey state employees. The general public may use the collection by e-mail appointment.

Services include lending, literature review, and research.
Links to other resources including FHWA, AASHTO Publications, ASTM Standards, Exam Guides, and Statistics.
Access to TRB's Transportation Research Information Databases to perform searches on "hot topics" and 37 other subject area categories.
Quick access to the LibGuide for Transportation at the NJ State Library.
Library orientation video explains the resources of the NJ State Library.
The NJDOT Research Library provides knowledge resources to transportation professionals in New Jersey so that they can plan, design, construct, and maintain a high-quality transportation system.
The on-site library is open, and the research librarian available, Monday – Friday 8:00 am – 3:30 pm
Online resources are available through the NJDOT Technology Transfer website
Materials, hard copy and electronic, available for loan
Online access to other databases and resources
Providing library services assists staff with acquiring needed information, connects staff to domestic and international research resources, and enables staff to prepare for professional examinations.
Providing quick access to often-used resources saves time for staff and ensures access to the most recent information, research, and standards.