What is Crowdsourcing for Advancing Operations?
Crowdsourcing is focused on employing the collective experience of a number of people to manage a process. Crowdsourced data can be obtained whenever and wherever people travel, allowing agencies to capture in real time what happens between sensors, in rural regions, along arterials, and beyond jurisdictional boundaries. Agencies at all levels can use crowdsourced data integrated from multiple streams to optimize roadway use for reduced congestion and increased safety and reliability.

State and local transportation systems management and operations (TSMO) programs strive to optimize the use of existing roadway facilities through traveler information, incident management, road weather management, arterial management, and other strategies targeting the causes of congestion. TSMO programs require real-time, high-quality, and wide-ranging roadway information. However, gaps in geographic coverage, lags in information timeliness, and life-cycle costs for field equipment can limit agencies' ability to operate the system proactively.
Benefits
Public agencies at all levels are increasing both their situational awareness and the quality and quantity of operations data using crowdsourcing, which enables staff to apply proactive strategies cost effectively and make better decisions that lead to safer and more reliable travel while protecting privacy and security of individual user data.
Learn more about this EDC-6 Innovation.
How NJ Incorporates Crowdsourcing for Advancing Operations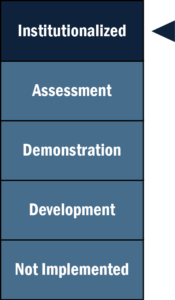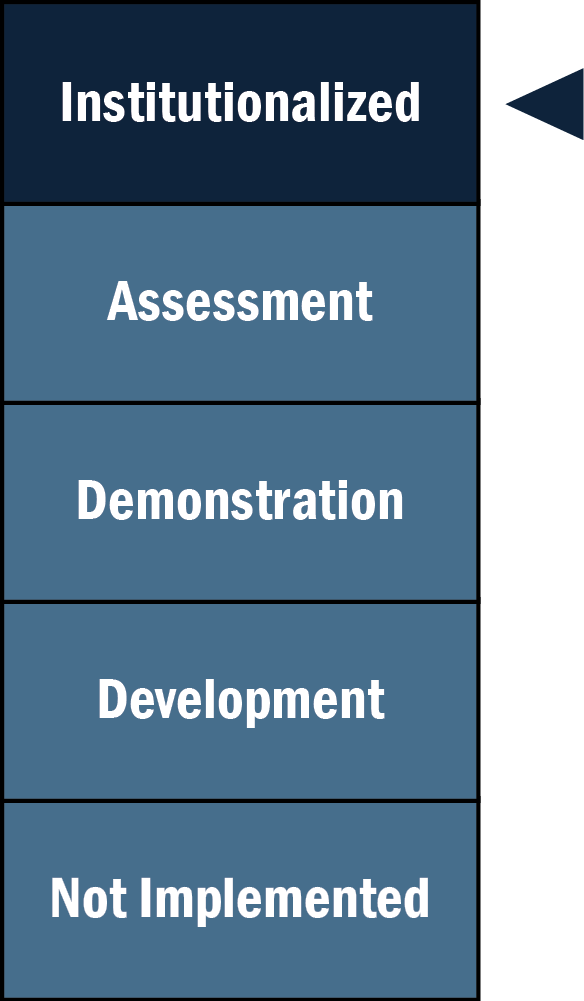 Stage of Innovation: INSTITUTIONALIZED
(December 2022)

The NJDOT is institutionalized in its use of vehicle probe data to support traffic incident/operations management and planning for operations. New Jersey has been a leader in using crowdsourcing data to advance operations since 2008. The following activities occurred in under previous EDC rounds:
Acquired Two Probe Data Sets. Crowdsourcing data from INRIX and HERE (via TRANSCOM partnership) is used for real-time performance management and traffic monitoring for roadway management and event after actions.
Incorporated Crowdsourcing Data Sets. TRANSCOM tools such as Data Fusion Engine (DFE) and Selected Priorities Applied to Evaluate Links (SPATEL) aggregate all available data sources for operations, analysis, and performance measures.
Piloted a Connected Vehicle Program.  The pilot study funded through a STIC Incentive Grant seeks to protect safety service patrol staff by alerting drivers in real-time of their presence at an incident site through apps such as Waze and Google.
What's Next?
NJDOT formed a collaboration with Drivewyze, an information service provider able to provide connected truck services including a real-time truck alert system to improve safety and reduce commercial vehicle crashes.
The real-time trucking alert system was deployed in January 2022 to improve safety and reduce commercial vehicle crashes.  The alert system helps truck drivers to react more quickly before encountering stopped traffic and major slowdowns within the corridor including taking alternate routes to relieve congestion bottlenecks during major incidents. NJDOT will continue to assess the performance of the alert system on how well the truck drivers are receiving advance warning of the traffic incident.
NJDOT, along with its private sector providers, have made presentations and highlighted lessons and benefits of the initiative in webinars and with the NJ STIC.
In November 2022, representatives from NJDOT and FHWA-NJ participated in the EDC-6 Crowdsource Capstone Peer Exchange in North Carolina.  States DOT participants included Maryland, Ohio, South Carolina, Tennessee, Vermont, and Washington, D.C.  Each State DOT representative shared their crowdsource journey, challenges, best practices, and future plans. Common issues included the need for workforce planning, training on data analysis, data scientists, and help with review of new data sources, big data, forecasting, and trying to make associations, patterns, and trends that have nexus to the operations program.
Click for the Crowdsourcing for Operations Fact Sheet.
CROWDSOURCING FOR ADVANCING OPERATIONS: NEW & NOTEWORTHY