Implementing e-Ticketing, and the related practice of using digital as-builts, into project delivery enhances safety, quality, and cost savings by improving the accessibility of project data.
Highway construction projects produce massive amounts of valuable data. Historically, information such as materials tickets and as-built plans were communicated via paper. Today's transportation agencies are improving on these paper processes by integrating them into electronic and digital workflows. Electronic ticketing (e-Ticketing) improves the tracking, exchange, and archiving of materials tickets. Digital information, such as 3D design models and other metadata, can enhance the value of contract documents and the future usability of the as-built plans for operations, maintenance, and asset management. Both can increase project safety and quality through efficient data gathering and sharing.
What is e-Ticketing?
Providing all stakeholders with an electronic means to produce, transmit, and share materials data and track and verify materials deliveries enhances safety, streamlines inspections, and improves contract administration processing. Using electronic ticket (e-Ticket) exchanges enables access via mobile devices and simplifies handling and integration of material data into construction management systems for acceptance, payment, and source documentation.

Benefits
Safety. e-Ticketing enhances data collection while reducing exposure to adjacent vehicular traffic and construction equipment for inspectors and work crews while retrieving paper tickets.
Time Savings. Real-time access, via electronic handling of tickets, reduces processing time for quality assurance and payment, decreasing the inherent delays in paper-based project administration.
Quality. Project documentation is more consistent and efficient using e-Ticketing platforms. Standardized data enables archiving for future reference, leading to improved design, construction, maintenance, and operations.
Learn more about this EDC-6 Innovation.
How NJ Incorporates e-Ticketing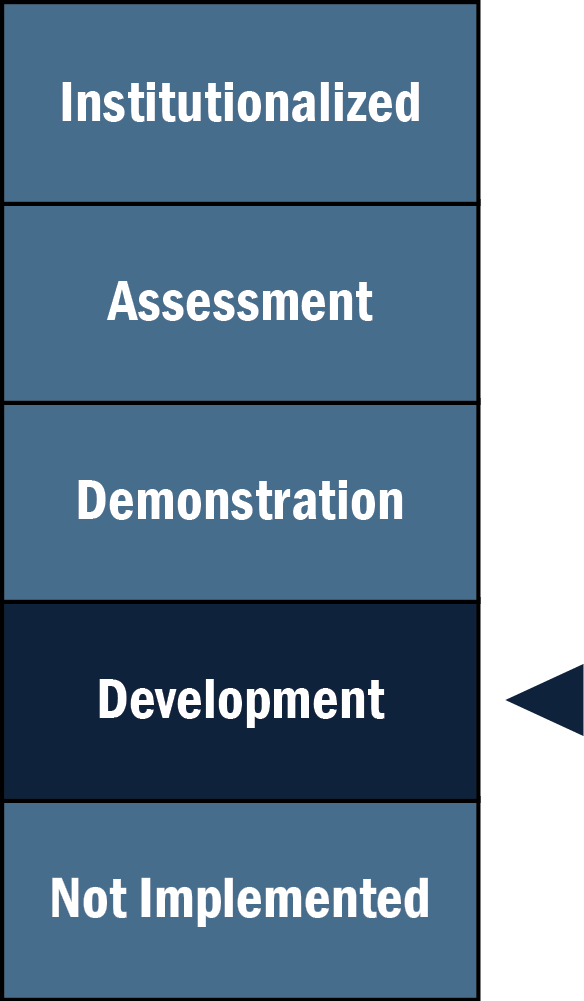 Stage of Innovation:
DEVELOPMENT
(December 2022)

New Jersey has taken several steps to advance its use of e-Ticketing and to encourage its partners to adopt its use.
Research. NJDOT has collected and reviewed information, guidance, research, and best practices on the implementation and use of e-Ticketing techniques.
Training. NJDOT has participated in e-Ticketing trainings, peer exchanges, and workshops.
Building Support. NJDOT is working with internal and external partners, stakeholders, and vendors to advance the use of e-Ticketing. The agency has also identified individuals for an implementation team.
What's Next?
A NJDOT e-Ticketing working group was formed that will work to advance this innovation by pursuing tasks including seeking guidance from other state DOTs on their e-Ticketing related interactions with vendors and procedures and policies. The working group is at the stage in the process where a "Project Intake Process" and "Project Risk and Complexity Assessment Tool" is being developed.  The team in place includes a designated individual assigned as the lead following completion of a procurement process.
The working group is coordinating with the DOT for preparation and submission of Logical SAR (System Architecture Review) documents which are required to select an e-ticketing Vendor and the necessary software.
e-Ticketing: NEW & NOTEWORTHY