PAVE April 14, 20201 Virtual Panel Highlights
On April 14, 2021, Partners for Automated Vehicle Education (PAVE) hosted a virtual panel on the timely topic of "What Do AVs Mean for Infrastructure?" Formed in 2019, PAVE is a coalition of industry, academic and non-profit institutions that focuses on educating the public and policymakers on Autonomous Vehicle (AV) technology.
The April 14th virtual panel offered a facilitated discussion among three professionals on infrastructure-related opportunities and challenges related to AV. Participants included the following:
Michele Mueller, Senior Project Manager Connected and Automated Vehicles, Michigan DOT
Avery Ash, Head of Autonomous Mobility, INRIX
Robert Dingess, President, Mercer Strategic Alliance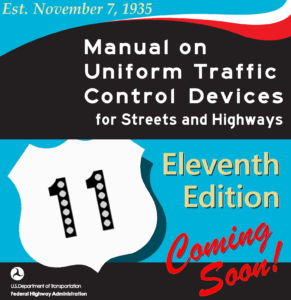 The panel shared that stakeholders are working to determine a hierarchy of infrastructure needs and priorities related to AV technology. Several infrastructure undertakings related to pavement markings that could help advance the use of AVs include the addition of dotted edge line extensions on exit ramps and expansion of roadway markings from four to six-inches. It was remarked, however, that it would be cost prohibitive for state Departments of Transportation (DOTs) to regularly update pavement markings. Thus, other strategies to help facilitate appropriate AV identification of lane markings should be investigated. As one panelist noted, AV technology needs to be adaptable to the reality that pavement markings will not always be consistent or new.
The panel discussed possibilities for using AV data to help create and monitor digital infrastructure, which could help agencies understand where to prioritize improvements, ultimately benefiting roadway users. Issues to be determined include how DOTs can best access this data and cost factors. One possibility noted by Ms. Mueller would be development of a business model that promoted a two-way data exchange among DOTs and AV data sources.
Discussion concluded with a recommendation that DOTs and other stakeholders explore the Notice of Proposed Amendments for the 11th edition of the Manual on Uniform Traffic Control Devices (MUTCD), which is available for public comment in the Federal Register. As the national standard on traffic control devices, the MUTCD plays a vital role in fostering interstate infrastructure uniformity. The recently released FHWA-proposed MUTCD updates include a Part 5 section on automated vehicles, which offers an excellent opportunity for DOTs and other interested parties to share comments and feedback on the topic of AV and infrastructure priorities and needs.
---
Resources
To view the 30-minute PAVE webinar, click here
To view other PAVE webinars on topics related to Autonomous Vehicle safety, technology, and accessibility, click here
To view presentations and discussion from the U.S. Access Board's forum series on inclusive design of autonomous vehicles, click here
For more information on the Notice of Proposed Amendments for the 11th edition of the MUTCD available for public comment, click here