What are Advanced Geotechnical Methods in Exploration?
Up to 50 percent of major infrastructure projects suffer impacts to schedule or cost due to geotechnical issues. Many of these issues are associated with risks identified directly or indirectly in the scope and quality of site characterization work. Effective site characterization is critical for recognizing potential problems that may affect design and construction and for ensuring safe, well-performing, and cost-effective projects.

Advanced geotechnical exploration methods offer solutions for generating more accurate geotechnical characterizations that improve design and construction, leading to shorter project delivery times and reducing the risks associated with limited data on subsurface site conditions.
Several proven, effective, and underutilized technologies are available that, when combined with processes that assess risk and variability, allow optimization of subsurface exploration programs for improved site characterization and maximum return-on-investment. These technologies include cone penetration testing, seismic and electrical geophysics, measurement while drilling, and optical and acoustic televiewers.
Learn more about this EDC-5 Innovation.
NJ's Use of Advanced Geotechnical Exploration Methods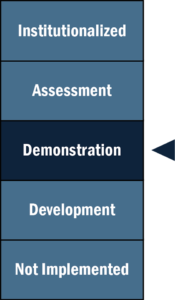 Stage of Innovation:
DEMONSTRATION (December 2020)
New Jersey has utilized several Advanced Geotechnical Methods prior to EDC-5:
Employed a Multitude of Methods. NJDOT currently uses methods including bathymetry survey, geophysical explorations, LIDAR surveys, tomography, multi-channel analysis of surface waves, electrical resistivity, optical and acoustic televiewers, single station passive seismic survey, and microgravity survey. NJDOT used the geophysical testing techniques for the Pulaski Skyway seismic retrofitting of foundations, mapping talus deposits over bedrock on Route 80, mine investigation along Route 80, mapping of rock joints for foundation design along Route 4 and, most recently, the use of drones for slope failure investigation on Route 287.
What's Next?
Revise and Enhance NJDOT Bridges and Structure Design Manual. Revisions to the manual are nearly completed and will incorporate new innovated technologies for enhancing the subsurface exploration program.
Incorporate New Innovative Techniques. Subsurface exploration contract language will include new innovative techniques. Additionally, in Concept/Scoping/Design meetings, Geotechnical and Geology staff will consider what new technologies can be implemented with the subsurface exploration program on a project-by-project basis.
ADVANCED GEOTECHNICAL METHODS IN EXPLORATION: NEW & NOTEWORTHY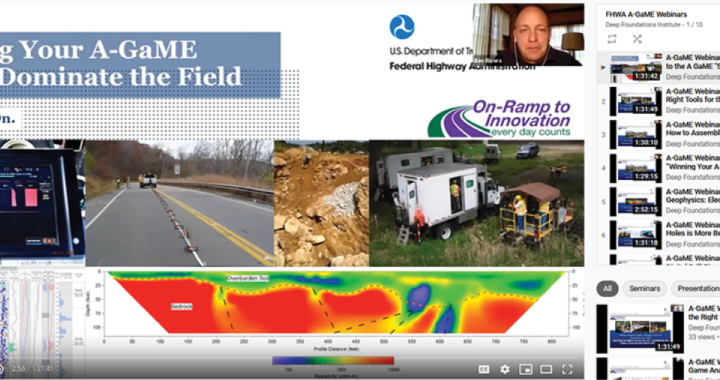 The FHWA is putting on its "A-GaME Summer Super Sessions Series" for 2022, specifically focused on improving geotechnical site characterization practices for construction decisions and ...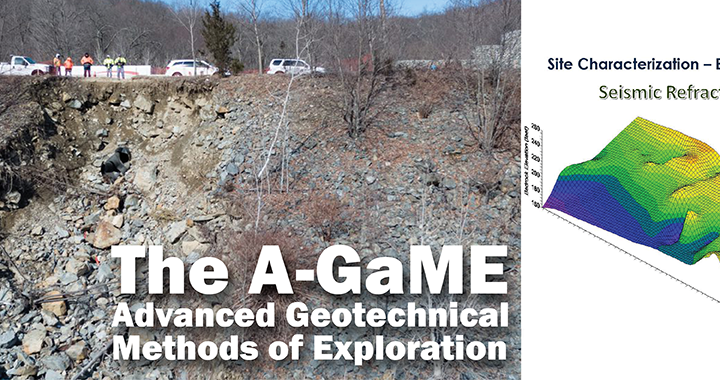 The A-GaME is a FHWA Every Day Counts (EDC-5) innovation. This interview with staff of the NJDOT from Geotechnical Engineering and Engineering Geology discusses how ...